Future Ready SAINTS Initiative
The Catholic Schools of Broome County are committed to providing personalized, research-based digital learning opportunities to ensure that each sudent can achieve their full potential. Chromebook computers are porvided to each student in grades 3-12 and untilized throughout the school day. Interactive white boards and computers are used in every classroom to enhance learning and engage students in Pre-K through grade 12.
Catholic Schools of Broome County Technology Vision: Integration of technology effectively and seamlessly to foster academically excellent 21st Century teaching and learning. As a Future Ready school system, the Catholic Schools of Broome County commit to transforming instructional pedagogy and practice while simultaneously leveraging technology to personalize learning for all students.
Future Ready SAINTS Initiative 2017 Report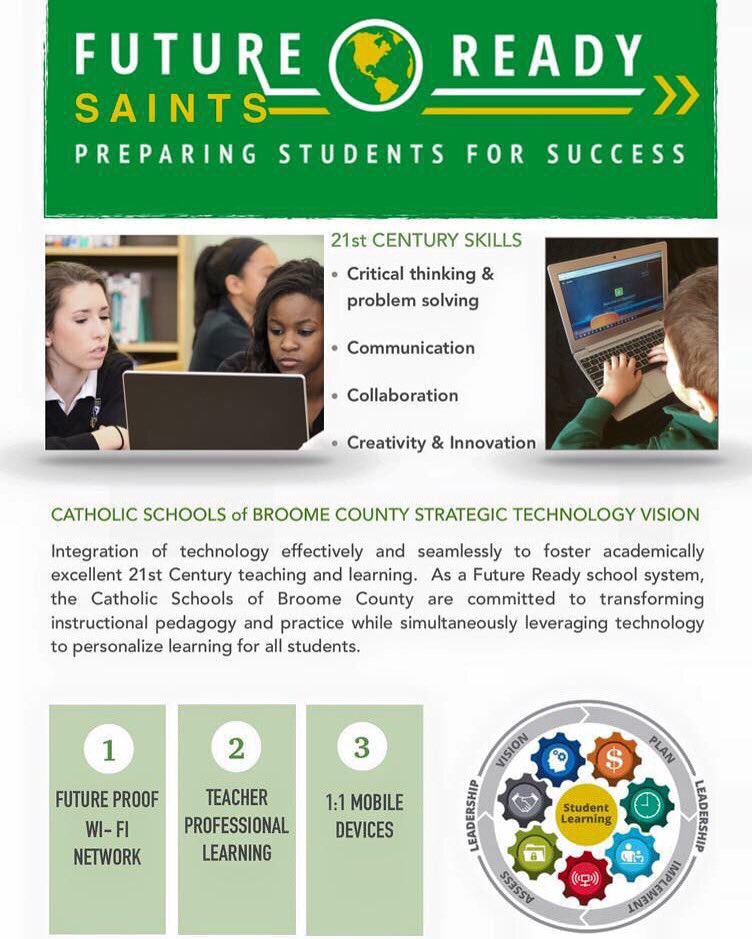 Posted on 05/31/2018